It's always good to practice beforehand.. Want to brush up on your zombie crawl before the Richmond Zombie Walk?
Regal Cinemas is throwing their annual Zombie Funeral and it's a while lot of fun! BE THERE!
The Williamsburg event is on Thursday, Oct.21 (click for details at the Facebook event page).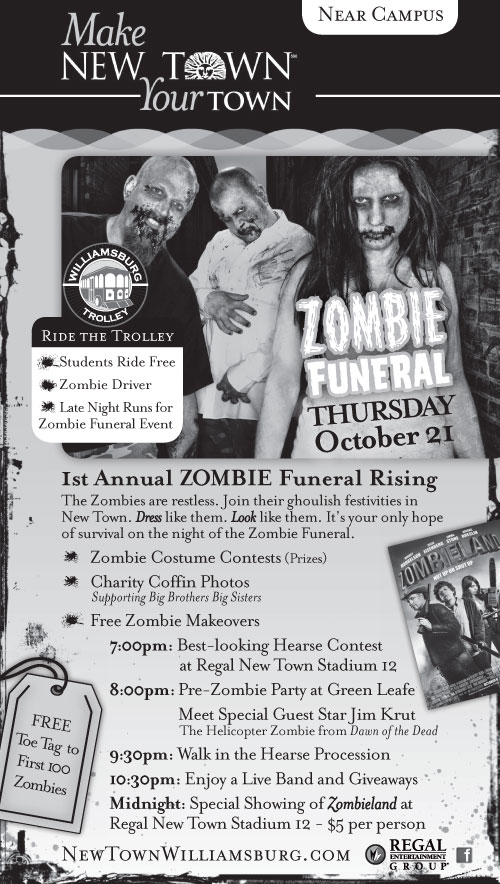 The Richmond event is on Thursday Oct.28. (click for details at rvafreaks.com)