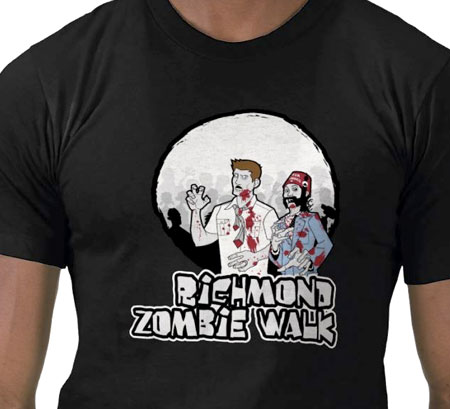 Introducing official Richmond Zombie Walk merchandise through Zazzle featuring your zombie wranglers Dead Mason and Grey Matter! Stickers, t-shirts and baby stuff too. Huh? Anyways..
This stuff is pretty nifty and all profits go to the American Cancer Society.. even better.
Support Richmond's most funnest (yes, that's a word now) annual tradition!
Click here to shop at our official RVAZombiewalk page on Zazzle.