Who do I have to kill to get one of these?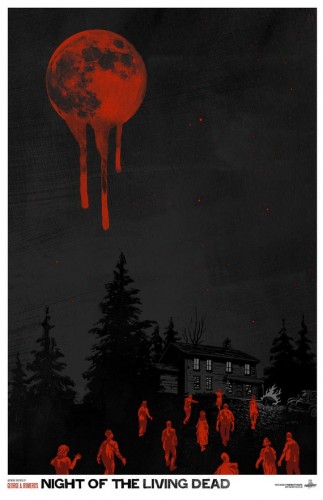 To celebrate the spookiest time of the year, Phantom City Creative has created a special poster paying tribute to one of the most terrifying films ever made, George A. Romero's genre-defining masterpiece, NIGHT OF THE LIVING DEAD.
Limited edition of 350, 11×17 signed and numbered, printed on sundance felt tex 80lbs paper. Get one here and make sure you check out the rest of Phantom City Creative's stuff.