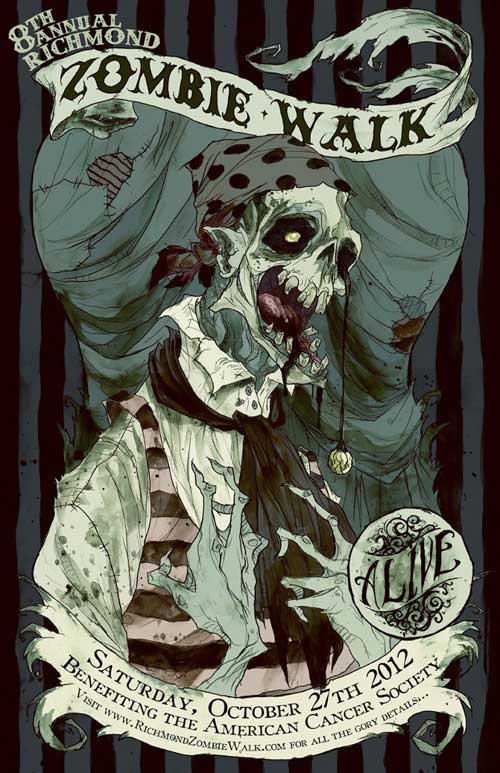 For the past couple of years we have been fortunate enough to have Abigail Larson create amazing zombified event posters. This year she has out done herself again with our rotten little friend above. So with that, the event is officially official.
Like last year we will have prints available for $5 each at the pre-walk meetup on Saturday, October 27th at 1pm at Byrd Park out by Boat Lake.
Not only that, if you missed getting our 2011 and 2010 Richmond Zombie Walk poster, we'll have those too.
AND Abigail will be there to sign them if you want. How horribly fantastic!
The Richmond Zombie Walk also has official stuff online that you can't get anywhere else.. T-shirts, sweatshirts, etc. although this isn't about us!
There isn't an emoticon for this, but we [bloody] <3 Abigail.