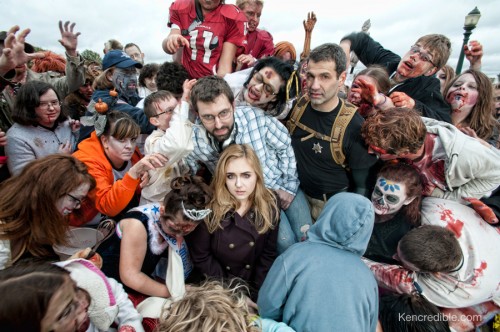 Thanks to all the zombies and spectators who braved the cold and drizzle yesterday.
Congratulations to all of our contest winners.
Special thanks to Abigail Larson, the Richmond Fencing Club, the Virginia Lottery, Style Weekly, Lilbat, The Byrd Theater, The folks with the Zombie Film Festival, Clippi Headren, Typhoid, Myles, Tony, Liam, Jennifer, Diane, Audrey, our willing attack victims. Thanks to everyone for your donations to the American Cancer Society and most of all for making the Richmond Zombie Walk a memorable one.
See you next year on Saturday, October, 27th!
Bloody kisses and brains, DeadMason and GreyMatter.