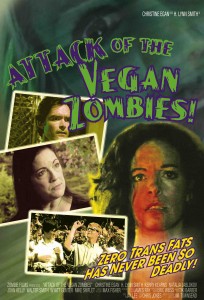 at The Byrd Theatre on Saturday May 1st at 2pm, $5
The film will be followed by a Q & A session with the writer, director, producer.
In the meantime check them out on facebook or at the official site.
Beware, the trailer may shock you!
THE DEADMASON COMMANDS  YOU TO SUPPORT YOUR VEGAN BRETHREN.. even if they are a bit strange.